73-87 Novelties - Cartoons
Here are some cartoons/line drawings I have found in dealer brochures/manuals, old magazines, and on the web. Great images for designing/photoshopping paint schemes, changing wheels, and anything else you can think of. Clink on image to view full size jpg.
Below are some cartoons drawn by Rob "The Toonman" Butler. Rob is a fellow board member and a great artist, if you would like a print of any of these pics or are interested in having your own truck "cartooned", visit Sasquatch Artworks...you will not be disappointed.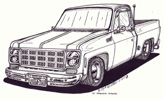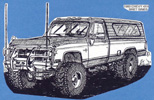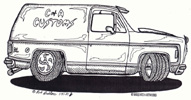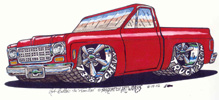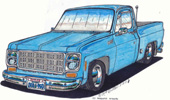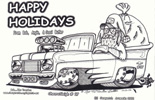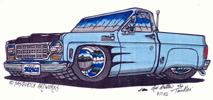 Here are a couple George Trosley comics featuring 73-87's.
Some renderings I have come across in truck related magazines. Want a rendering of your truck? All these artist can provide one, for a small fee of course.